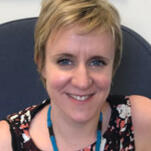 Clarity Manchester
---
Providing diagnostic assessments for autism spectrum disorders (Aspergers Syndrome) in adults
---
What is an autism spectrum disorder?
People with autism spectrum disorders (ASD) have difficulties in three main areas. Firstly, they find it hard to express themselves and communicate their needs to others. This may also include difficulties in using and understanding both verbal and non verbal communication. Secondly, people with an ASD have difficulties keeping and maintaining relationships with others. This can be problematic as they struggle to understand other people and read their intentions, and can lead to high levels of social anxiety. Thirdly, they can have problems with using their imagination to think through the consequences of their actions and make predictions about what might happen. This can lead to them finding it hard to tolerate when things happen unexpectedly and they may prefer to stick to familiar routines. People with ASD may also have excessive interests in particular subjects. As these difficulties exist on a spectrum, there is a lot of variety amongst people with ASD.

The Autism Quotient test was designed by Simon Baron-Cohen, a well-renowned researcher into autism. The tool is widely available on the internet and can easily be accessed via search engines. Although this is not definitive, i.e., it is not 100% accurate, it can be a useful tool in thinking about whether the individual may exhibit any autistic traits.


Reasons To Get An Assessment

For a lot of adults with ASD, receiving a diagnosis can be a positive first step towards self- acceptance. It can help people to understand the difficulties that they have had throughout their life and give them chance to learn more about ASD. It may also be helpful for an individual to share a diagnosis with friends, family, colleagues or employers as this will help them to understand better. It can help them to empathise with any difficulties and provide an individual with extra support. It may also be helpful in seeking appropriate support from local services, if needed.
Profile
My name is Dr Kate Leonard and I have worked in the NHS since 2000. I qualified as a clinical psychologist in 2007 and am registered with the Health Care Professionals Council. I have been conducting diagnostic assessments in ASD since 2010 and this is the main part of my job within the NHS. I am trained in using the Autism Diagnostic Observations Schedule (ADOS) and the Diagnostic Interview for Social and Communication disorders (DISCO) – both of which are gold- standard tools for assessing and diagnosing autism spectrum disorders.
The assessment
If you have found it difficult to get a diagnostic assessment from the NHS, then the National Autistic Society might be able to help you. You can contact them via their helpline: 0808 800 4104. There is also lots of information available on their website – www.autism.org.uk. However, if you want to go ahead and arrange an independent assessment, then you can email me at claritymanchester@protonmail.com. Please make sure that you include your telephone number so that I can call you to discuss scheduling an appointment.

An assesment would typically involve 2 sessions of up to 3 hours. This would consist of general information gathering, adminstration of the Autism Diagnostic Observation Schedule and completion of self-report questionnaires. Ideally, this would also include a meeting with somone who is able to give information about the individual's early development, usually a parent. An assessment of intellectual functioning may also be administered. After the assessment is complete there will be a feedback session to discuss the outcome and a full report will be provided detailing the assessment process and my clinical opinion.

The assessment will take place at Centric Consulting rooms in Sale. The address is 21a Marsland road, Sale, Cheshire M33 3HP. There is a public car park nearby on Warrener Street or in the surrounding areas. Appointments will be scheduled at a mutually convenient time. Evening and weekend appointments can also be arranged. Clinical assessment, feedback session and full report will cost £950.
Feedback from clients
"From seeking the diagnosis which in itself is a challenging prospect Kate was supportive and very helpful in trying to accommodate me. From arranging dates and times to a professionally produced report at the end of the process. I would have no hesitation in recommending Kate to anyone in a similar situation to myself."

"Now that I have been diagnosed I am able to make the first steps in understanding the condition I have, take ownership of it and start to create a life that can manage it rather than the other way round!"

"For the rest of the family it has helped enormously to frame our thinking and when we can , shape how we deal with a situation. We still have massive melt-downs and some very trying situations but having a context really helps."

"I was worried no-one would believe his diagnosis but there has been very little cynicism."