What is autism?
There has been increased recognition and awareness of autism over recent years. More people have been seeking an assessment for a diagnosis in adulthood.
Diagnostic criteria refer to social and communication difficulties, as well as a preference for sameness, strong interests and sensory sensitivities. As autism is a neurodevelopmental condition, these differences would have been present since childhood. Diagnostic criteria refer to these as 'impairments' and 'deficits' however there is increased recognition of the strengths that the autistic brain and neurodiversity can have. As these difficulties exist on a spectrum, there is a lot of variety amongst people with ASD.
The National Autistic Society are a good source of information about autism: What is autism?
The Autism Quotient test was designed by Simon Baron-Cohen, a well-renowned researcher into autism. The tool is widely available on the internet and can easily be accessed via search engines. Although this is not definitive, i.e., it is not 100% accurate, it can be a useful tool in thinking about whether someone may exhibit any autistic traits.
Reasons To Get An Assessment
For a lot of adults with ASD, receiving a diagnosis can be a positive first step towards self- acceptance. It can help people to understand the difficulties that they have had throughout their life and give them chance to learn more about ASD. It may also be helpful for an individual to share a diagnosis with friends, family, colleagues or employers as this will help them to understand better. It can help them to empathise with any difficulties and provide an individual with extra support. It may also be helpful in seeking appropriate support from local services, if needed.
Who We Are
We are a team of highly specialist and experienced clinical psychologists who have expertise in assessing and diagnosing autism. We have extensive experience of working in the NHS, including setting up and managing adult autism diagnostic services in various areas.
Dr Kate Leonard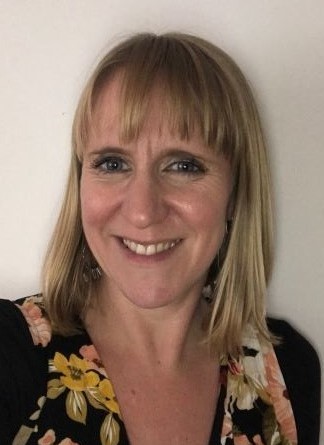 My name is Dr Kate Leonard and I qualified as a clinical psychologist in 2007. I am registered with the Health Care Professionals Council. I have extensive NHS experience, having worked in the NHS for 23 years. I have been conducting diagnostic assessments in ASD since 2010. This was the main part of my job when I was clinical lead for an NHS Autism Diagnostic Service for adults from 2012 until 2023. Now, my clinical work is focused on meeting the needs of my clients with Clarity Manchester. I set up Clarity Manchester in 2014 to be able to offer timely autism assessments for adults (age 16 and above). I see a lot of people who are frustrated with the length of NHS waiting lists and are keen to arrange an assessment more quickly. Sometimes, individuals are seeking to develop their understanding of themselves with a view to them accepting their differences and embracing their strengths. I also see a number of people who are hoping for a diagnosis to be able to access support at work or in education. Interestingly, most of the clients I see are women, many of whom end up with a diagnosis, which probably reflects the tendency for them to be missed early in life.
I am trained in using the Autism Diagnostic Observations Schedule (ADOS) and the Diagnostic Interview for Social and Communication disorders (DISCO) – both of which are gold-standard tools for assessing and diagnosing autism spectrum disorders.
Dr Lynsey Fulton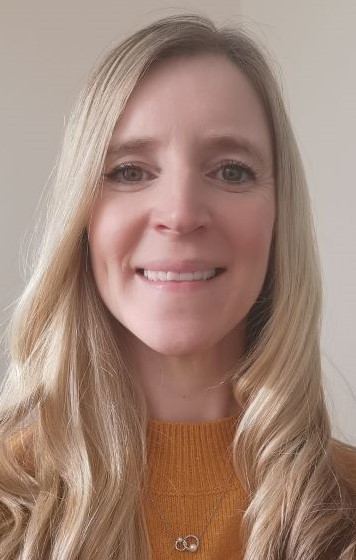 My name is Dr Lynsey Fulton and I have been working as a qualified clinical psychologist since 2013. I am registered with the Health Care Professionals Council and have been employed in the NHS since 2007. Prior to training as a clinical psychologist, I worked in learning disability and autism services in several different capacities, working directly with children and adults as well as with their families/carers.

Since qualifying, I have continued to work in learning disability and autism services. In my current NHS practice, my role involves carrying out diagnostic assessments with adults using the Autism Diagnostic Observation Schedule (ADOS) and the Autism Diagnostic Interview-Revised (ADI-R). I have completed training to use both of these assessments which are gold standard assessment tools.
Dr Sarah Tomlinson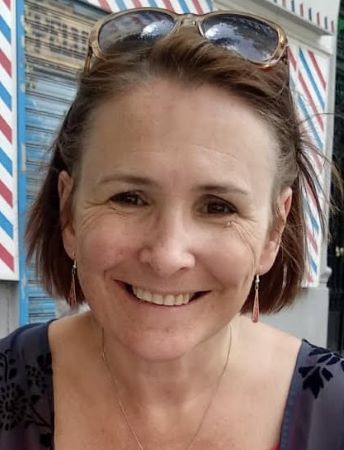 My name is Dr Sarah Tomlinson and I am a HCPC registered clinical psychologist. I work for the NHS in learning disability services, and in my private work I specialise in autism. I have worked with autistic people since I began working as a support worker in 1996, which is what sparked my interest. Since qualifying as a psychologist in 2007 I have worked in the NHS with many people with autism with varying levels of ability, and I have worked in NHS autism diagnostic services during this time. I began working privately and offering autism assessments in part due to the lengthy NHS waits. I am trained in DISCO and ADOS assessment tools.

I strongly believe in a neuro-affirmative approach; in other words, that autism is one example of a neurodiverse condition that is a difference rather than something someone is 'suffering with' or disabled by. There are many strengths and positive qualities to having autism, and people's struggles are often due to society's expectations and the lack of adaptations made rather than something within themselves they need to fix. However, the certainty of a diagnosis can help provide some answers and begin a journey of acceptance.
The assessment
Some people have found it hard to get a diagnostic assessment from the NHS. They may wish to be seen more quickly that their local NHS services can offer. How do I arrange an assessment with you?
If you want to go ahead and arrange an independent assessment, then you can email us at claritymanchester@protonmail.com.

We will respond to your email within 2 working days of you making contact with us. Please make sure that you include your telephone number so that we can call you to discuss scheduling an appointment.

What does an assessment involve?
An assessment would typically involve 2 sessions of up to 3 hours in total. This would consist of general information gathering, administration of the Autism Diagnostic Observation Schedule and speaking to someone else who knows you well. Ideally, this would be someone who is able to give information about your early development, usually a parent. In cases where it is not possible to speak to someone who knew you well when you were growing, we can usually work around this by asking about your memories of childhood and speaking to someone who knows you well now, like a partner or close friend.

After the assessment is complete there will be a feedback session to discuss the outcome and a full report will be provided detailing the assessment process and my clinical opinion.

Where would the appointments take place?
Each of our associates offer appointments in different locations which means that we are able to be flexible about where we can see you. We arrange our appointments at various locations in Sale, Chorlton, Gatley and Cheadle. Do let us know when you contact us if you have a preference about where you would like to be seen.

Do you offer virtual appointments?
Yes - during the pandemic, clinicians had to adapt their typical means of assessing autism when we were unable to meet face to face. Many NHS and independent practitioners began to conduct assessments virtually. Being able to offer appointments online is convenient and can reduce anxiety about the assessment process as clients do not have to travel to new places. We are continuing to offer online appointments which will be offered using Microsoft Teams. This means that we are able to see clients from anywhere in the UK.

How long will I have to wait to be seen?
We endeavour to see people within 4-6 weeks of them confirming that they wish to go ahead, although this may be slightly longer over holiday periods or if we are very busy. We will keep you updated if your wait is going to be longer than that.

When do your appointments take place?
Appointments will be arranged at a mutually convenient time. Evening and weekend appointments can also be arranged.

How much does the assessment cost?
Clinical assessment, feedback session and full report will cost £1300.

Do you offer any options to spread payments?
We are able to offer payment plans through Go Cardless. This means that payments would be spread as 4 payments of £325. Do contact us for more information regarding this..

Do you offer assessments for any other conditions?
A standard part of the assessment process would be explore an individual's emotional well-being, including the presence of anxiety disorders and/or depression.

We are also able to offer assessment for ADHD alongside an ASD assessment. This means that we do not provide ADHD assessments in their own, only as an additional diagnosis with autism. There is an additional cost for this extra part of assessment. It should be noted that as we are clinical psychologists, we are not able to prescribe medication.

We are also able to offer assessment in relation to learning disability. Again, contact us for further information.

Do you have any options to discuss the assessment before I decide whether I want to go ahead?
Absolutely; we are more than happy to talk through the assessment over the telephone or answer questions over email before you decide if you want to go ahead.

We also have an option for a screening appointment if you are not sure if an assessment is right for you. This might be appropriate if it has not been suggested by a health care or education professional that you might be autistic. A screening appointment is a 90 minute session where we would offer our opinion at the end as to whether a full assessment would be indicated. The cost of this is £300 however we would deduct this from the cost of a full assessment if you went ahead. Please ask us for more details if you want to arrange this.


Testimonials from clients
"From seeking the diagnosis which in itself is a challenging prospect Kate was supportive and very helpful in trying to accommodate me. From arranging dates and times to a professionally produced report at the end of the process. I would have no hesitation in recommending Kate to anyone in a similar situation to myself."

"Now that I have been diagnosed I am able to make the first steps in understanding the condition I have, take ownership of it and start to create a life that can manage it rather than the other way round!"

"For the rest of the family it has helped enormously to frame our thinking and when we can , shape how we deal with a situation. We still have massive melt-downs and some very trying situations but having a context really helps."

"I found my assessment with Kate and Lynsey very easy and comfortable. From the initial contact, everything was very professional and the assessment was arranged quickly and easily. I was made to feel at ease throughout the process and I was given a thorough and informative report after my assessment . I would have no hesitation recommending Clarity, a professional and caring service. Finding out I am autistic has changed my life for the better, as now everything has fallen into place."

"I found Kate to be very helpful and supportive throughout the ASD assessment process. From the beginning she quickly dispelled any anxieties I had and was very accommodating in terms of times and dates to suit my requirements. Kate produced a very professional report at the end of the assessment. I would recommend Kate to anyone in a similar situation."

NAS info: Leonard, Kate (Dr) (autism.org.uk)